February 12, 2019
Skyline Debuts 120-inch LED Price Sign at NATSO Connect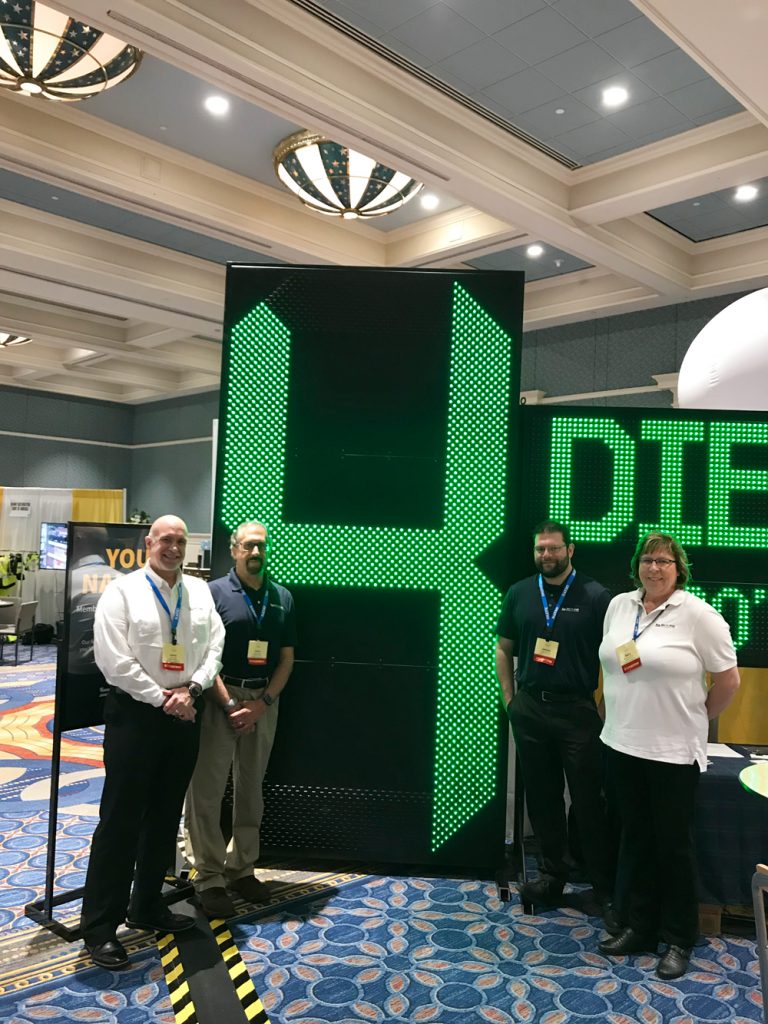 Designed for fuel retailers situated along highways and interstates, Skyline's 120-inch and 100-inch LED price digits significantly increase visibility and attract customers from long distances.
Colorado Springs, Colo. – Skyline Products, a leading manufacturer of electronic price signs, announced today that it has expanded its line of fuel price signs to include 120-inch and 100-inch digit options. The 120-inch variant is the largest size available in the industry and is available in red, green, amber, white, and blue. Additionally, the 120-inch and 100-inch price signs will feature a tri-color LED configuration – allowing retailers to post multiple products on a single display.
"Our new 10 foot tall, tri-color display allows retailers to advertise unleaded, diesel, and E-85 on the same display by toggling between red, green, and amber-colored prices," said Mary Samuelson, Skyline Products' director of sales. "This feature enables customers to purchase one, giant price display that will post multiple commodities and prices."
"Fuel retailers are always looking for new ways to attract customers, distinguish themselves from the competition, and increase their overall presence." said Chip Stadjuhar, president and CEO of Skyline Products. "I'm extremely proud of our team for their work to meet new customer needs in innovative ways while staying focused on product quality and design."
Retailers attending the NATSO Connect show this week in Orlando will get an early glimpse at the 10-foot-tall digit.
Skyline Products provides LED price signs ranging from the new 6-inch digit all the way up to a striking 120 inches. Additionally, their unique, customizable, electronic scroll price signs range from 10 to 91 inches tall and can be customized to match the brand image of any fuel retailer.
About Skyline Products
Skyline Products helps convenience stores and fuel retailers differentiate themselves and increase automotive traffic through electronic LED and scroll price signs that are Designed to be Bold, Engineered to Last. Since 1970, Skyline has invested heavily in research and development to create the industry's most legible and reliable price signs. Fully designed and manufactured in Colorado Springs, CO, Skyline's industry-exclusive technologies provide superior display feedback, unmatched brightness control, exceptional full-bodied digits, advanced energy efficiency, and military-grade durability. Additionally, Skyline provides customers with price-change confirmation and the most advanced sign diagnostics on the market. Learn more at SkylineProducts.com.