Skyline Products serves the traffic management and retail fuels industries with
CLEAR™, reliable, and quality electronic sign solutions.
CLEAR™.  Reliable.  Quality  Signage.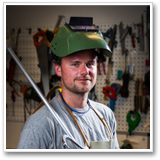 Both public and private organizations need CLEAR™, reliable, and quality signage that sharply conveys vital, real-time information from traveler safety to pricing for fueling stations across the country. Skyline Products answers this need with state-of-the-art electronic sign products, including LED, scrolling, and rotary drum technologies. Solutions include electronic price signs, ITS-grade® NTCIP, NEMA TS4, AASHTO, and MUTCD compliant traffic signs, and fuel price management software.
Skyline Products' signs feature unmatched American-made reliability, durability, and legibility; and are designed to easily adapt to future requirements. Fuel price managers benefit from seamless integration with major retail systems, allowing for one-click price changes to/from the POS, pumps, and signs. With full feedback technology, c-stores and fuel outlets have the assurance that they are displaying the right prices at all times. Transportation operators benefit from the ability to provide critical information to travelers when and where it is needed. Through features like message verification feedback traffic sign operations have never been easier or more accurate.

Leading the Way in Features and Quality
Industry Firsts: Electronic Price Signs
Skyline Products  Industry Firsts:
Electronic Price Signs
Price Change Confirmation Feedback
Full Feedback Handheld
15-Segment Font And Patented Metal Hoods
Wireless Control Solution
Industry Firsts: Transportation Information Signs
Skyline Products Industry Firsts:
Transportation Information Signs
LED Standoffs & Pixel Alignment Device
Real-time WYSIWYG+ True Message Verification Display Feedback
Non-Proprietary 2070 Traffic Controller
NTCIP Compliance for Rotary Drum & Scrolling DMS
We have identified price signs as a crucial part of our fuel marketing strategy. We have implemented other commodity price signs and found Skyline Products to be a great fit for our image, readability, reliability, and value. – Meggan Kring, Director Coporate Communications, Kum & Go
Trusted By Industry Leading Organizations